Middle Tennessee Residential Concrete Cleaning Services
We would love to help with your residential
concrete cleaning
The hassle is real,
It's a blast…..until its not
cleaning large areas
with homeowner grade equipment.
Without the equipment we use, like our surface cleaners, trying to clean a long driveway can be a multi-day grueling process,
and still not produce the same results as using our equipment.
Different surfaces around your property have pressure limitations, we use detergents specific to the stains we are treating.
This allows us to provide amazing results without damaging the structural integrity of your property.
Using the correct detergents helps clean your surfaces better, and keep them clean longer by inhibiting algae growth!
Concrete Driveway Cleaning
A basic driveway cleaning estimate covers cleaning all organic growth with results like the pictures below. This is the most common level of cleaning requested,but we can also help with:
Red Clay Removal-New Construction Cleaning
Efflorescence Removal-Hard Water Stains
Pool Patio Cleaning
Limestone Cleaning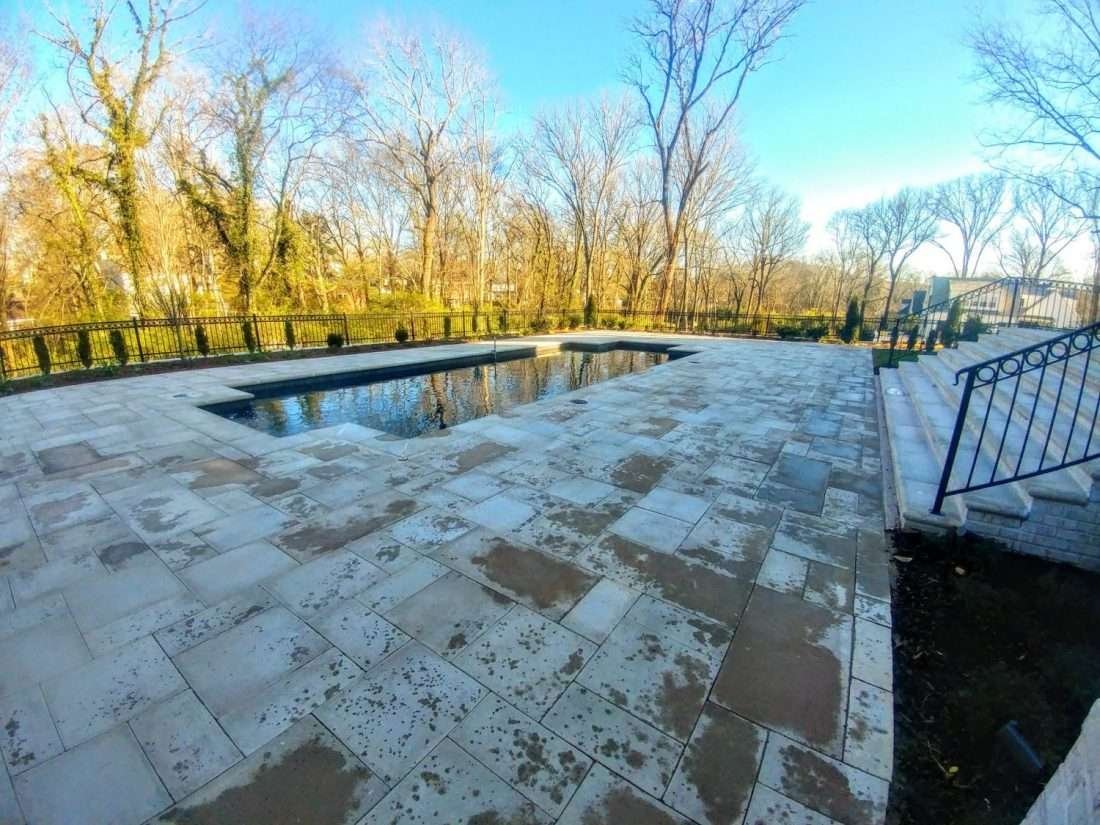 Aggregate Driveway Cleaning
Retaining Wall Washing
Brick Washing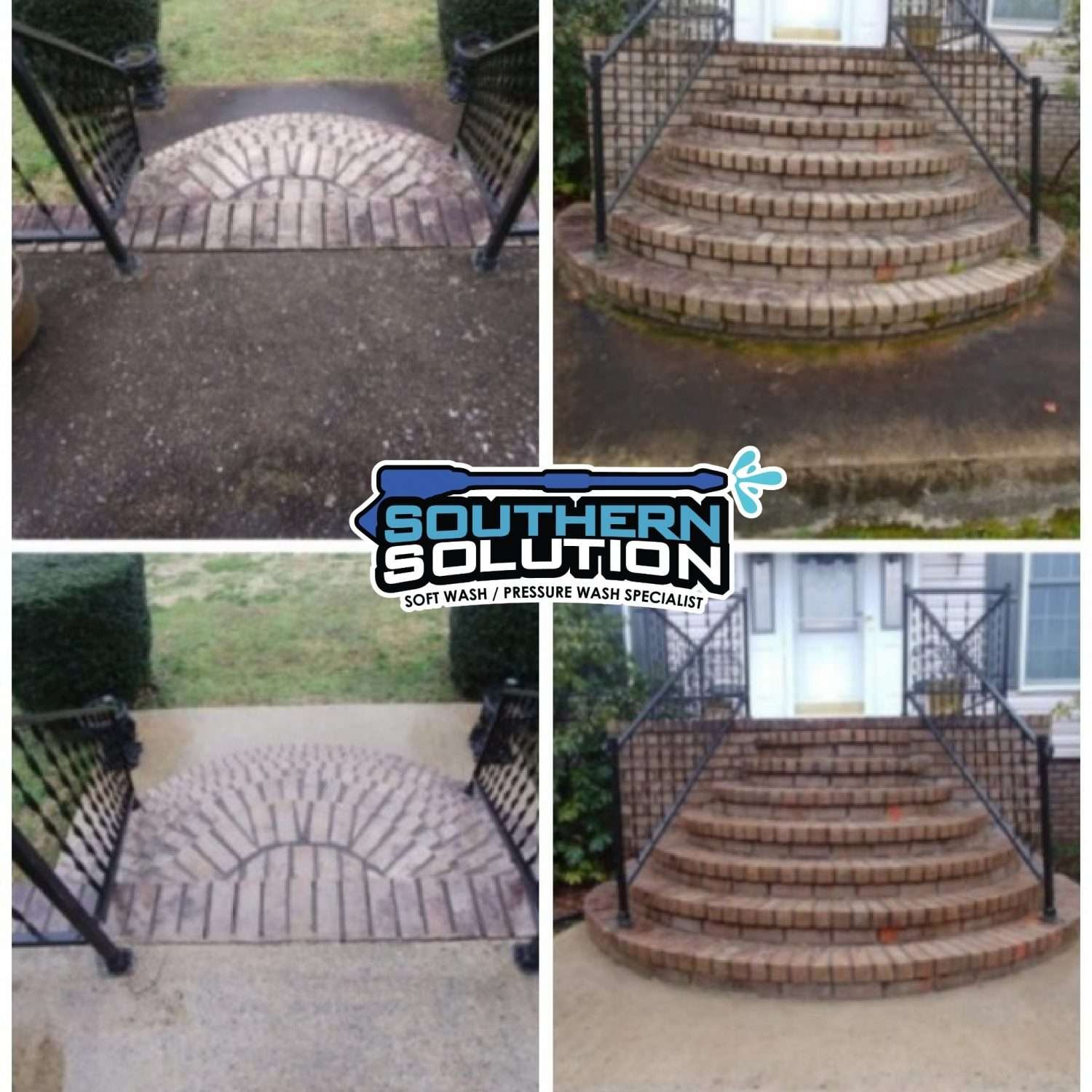 Pressure Washing Bluestone, Slate, Flagstone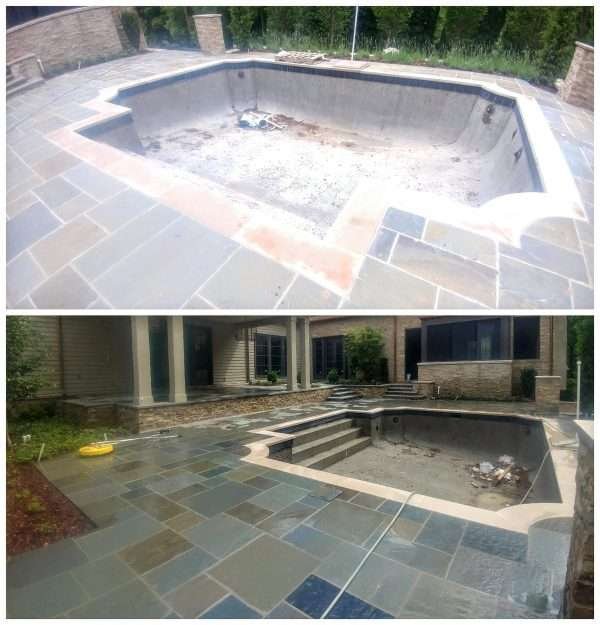 Travertine Patio Cleaning