Looking For Commercial Pressure Washing In Middle Tennessee?
Our Commercial Pressure Washing Services include:
Building Washing-

Exterior Walls
Take A Look Below To See Our Services and Request a Quote If We Can Help With Your Project!
No Hassle, No Obligation Estimates.
Virtual Pricing available.
We are available 24/7 to service your locations

when convenient for you!

Southern Solution is licensed and insured
We carry a 2,000,000 liability insurance policy

We are trained & skilled in our low pressure washing methods and detergent use, allowing us to prevent property damage.

We use the latest in equipment and pressure specific methods to provide the highest level of cleaning as efficiently as possible.

Free Demos– We will show you the results to expect with our services!

One-time wash, or contractual washing plans available,We'll wash when you need it and as often as you need it.

Multi location and Frequency discounts to help you keep your properties Sparkling all year long!
Commercial Building Washing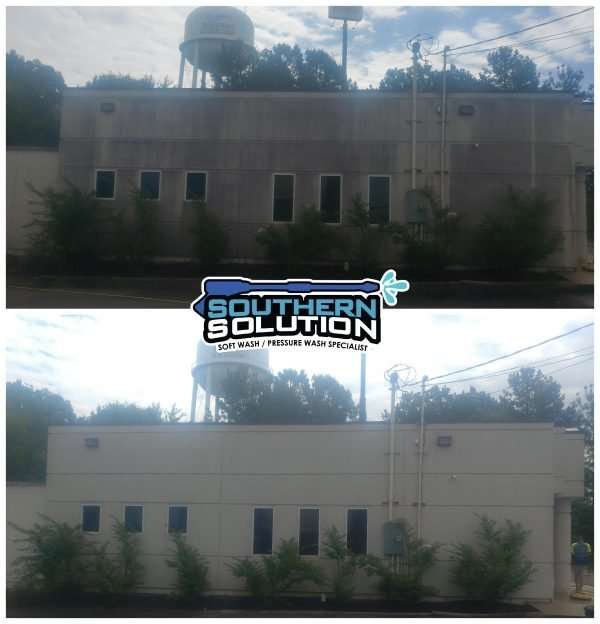 ---
Stucco and Dryvit Commercial Building Cleaning
Ensure positive impressions of your place of business with a clean commercial exterior.
We provide fast, effective, reliable service!

Using Pressure on most surfaces will damage the finish, and structural integrity of the exterior coating!
Our cleaning methods provide consistent, amazing results. Like new every time!
think it needs paint? Try a cleaning first!
Southern Solution uses the soft wash method, and the proper cleaning solutions as recommended by the surface manufacturers for the surfaces we clean.
Parking Lot Cleaning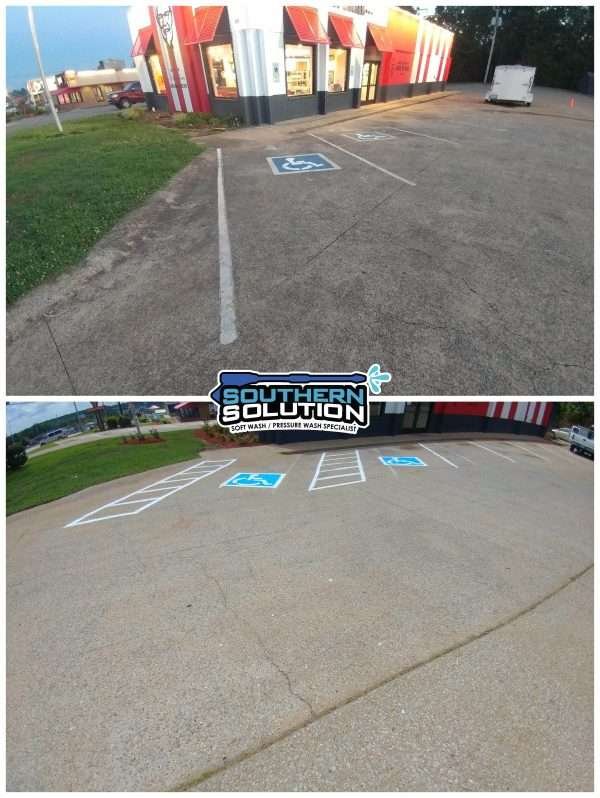 ---
Our Commercial Pressure Washing equipment covers large areas quickly and cost effectively, for you and us.

We use detergents specific to the areas we are cleaning, and ensure our runoff water is ph. neutral, and directed away from drains.

We follow the clean water act to keep our company, and your property environmentally friendly, and EPA fine free!

We have hot water machines, to help remove chewing gum, oil, paint, and stubborn grease stains.
Restaurant Pressure Washing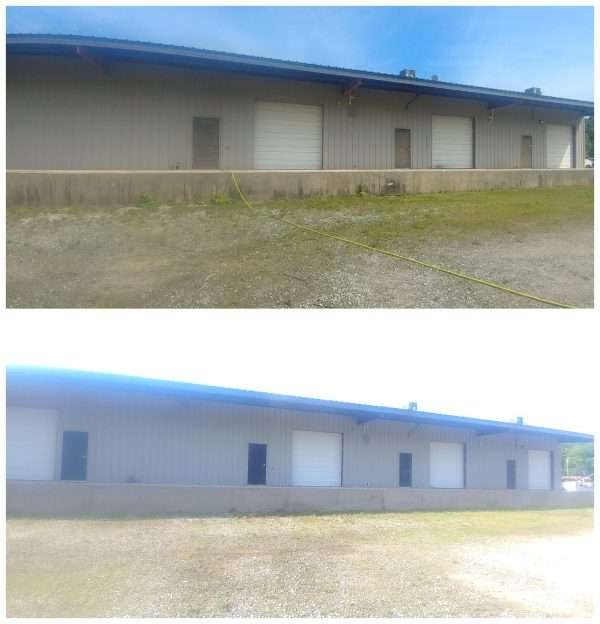 Storefront Pressure Cleaning
Commercial Concrete Cleaning